How to Observe Events and Tournaments
Come and See Sports Yukigassen®
Once you become interested in Sports Yukigassen®, please come and see our tournaments and events.
All of the exciting tournaments are free to observe, and we also have fun events for both players and spectators alike
Events and Tournaments of Sports Yukigassen® in Japan 
Not exclusive to snowy areas, tournaments and events are held nationwide!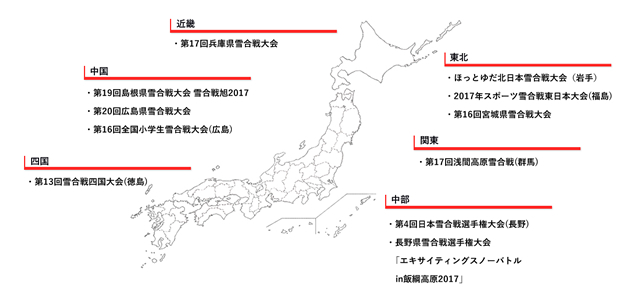 Click here to find further information of events and tournaments.
State of Tournaments and Events
You will get to see heated moments of Sports Yukigassen® matches by numerous and varied teams who participate, such as strong teams demonstrating magnificent techniques, and young teams showcasing their powerful determination and youthful momentum! You're sure to find your favorite team in the tournaments!
Each team has its own distinctive characteristics, with a wide variety of tactics and strategies. Because these teams confront each other sincerely and without holding back, this sport offers plenty of dramatic matches! 
Keep an eye on neck-and-neck tournaments, nail-biting last-minute comebacks, and "Gekokujo" (when underdog teams do the impossible and defeat well respected and prestigious teams)!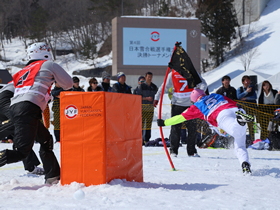 In some tournaments, events and exchange meetings are held as well. Participating in the events can be so much fun!
You don't have to be a player to have fun: it's part of the widespread appeal of Sports Yukigassen®.  Let's all cheer, have fun, and liven up the tournaments!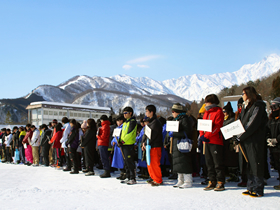 Let's Go See the Tournaments
If you become interested in Sports Yukigassen®, be sure to come visit us at the tournaments and events.
Anyone can observe all of the exciting tournaments for free. We also have fun events for the audience to enjoy.
Hope to see you soon!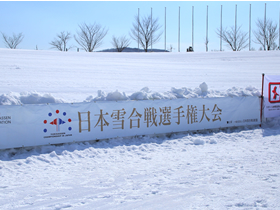 Click here to check the latest information of the tournaments
Sports Yukigassen® is a sport you can play anytime, anywhere. On the next page, we will talk about when, where, and why we play Sports Yukigassen®.
When, Where, Why Do We Play Sports Yukigassen®?