New Sport "Sports Yukigassen®
What is "Sports Yukigassen"? 
-From Winter Play "Yukigassen" to "Sports Yukigassen®

Yukigassen (snowball fighting) has long been enjoyed as a game in snowy areas. "Sports Yukigassen®" is a development of Yukigassen that can be played as a competition, and it has been over a quarter of a century, since its birth in 1988.  It has spread all over the world as a sport that can be enjoyed by both children and adults.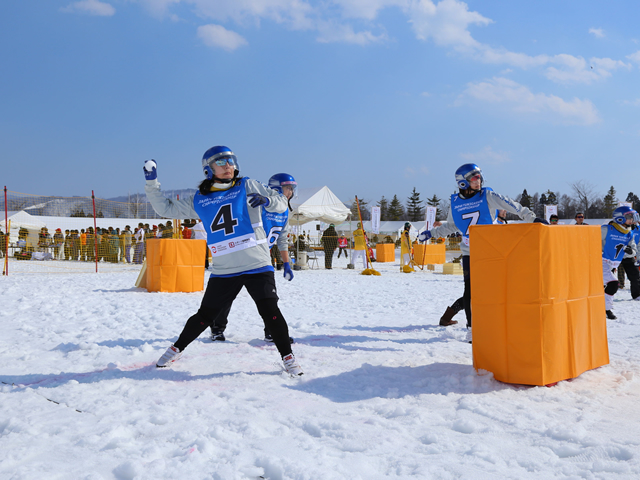 Teams are made up of 7 to10 players, each using snowballs as weapons to attack the opposing team. Victory is achieved by using snowballs to eliminate all of the opponents, or by removing the flag set in the other team's base.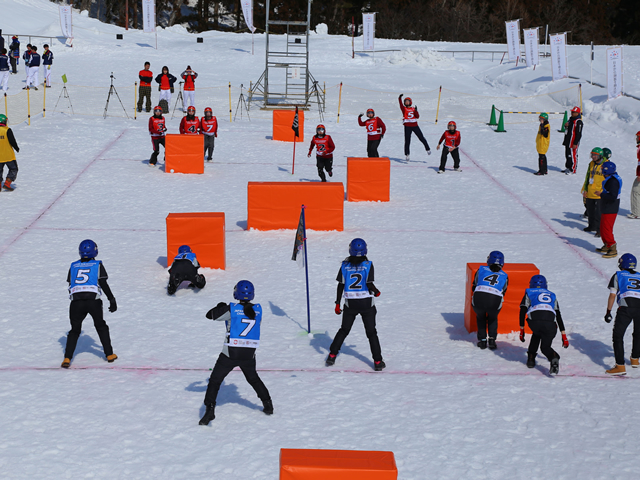 6 Points to Enjoy Sports Yukigassen®

Make a snowball and throw it.  The basics are the same as the game "Yukigassen".  There are no difficult movements or complicated maneuvers, so once you've learned the simple rules, everyone from children to adults can enjoy it.  There are many teams nationwide, from elementary school students to corporate and working teams.  If you're interested, be sure to visit a team near you.

Winning requires formulating strategies, using efficient communication, and teamwork, all of which strengthen the unity of the team.  Some companies, organizations, and schools are incorporating Sports Yukigassen® into their training and recreation to enhance their team's synergy.

In order to win, you'll need more than just power and speed; strategy, teamwork, experience, and positioning are also essential to being victorious. Sometimes good tactics put an end to the game in a blink of an eye! Sports Yukigassen® can be a cerebral challenge as well as a physical one.. 

People play Yukigassen in winter. However, Sports Yukigassen® can be enjoyed without snow. Players can use balls as an alternative to snowballs even in places such as a beach, park, or gymnasium where snow is not allowed to be used. Many tournaments are held where there's no snow on the ground. To sum up, you can play Sports Yukigassen® anytime, anywhere.

Team strategy through competition, and tactics during the match.   Players give it their all, and audiences get enthusiastic just by watching them!   Close matches, last minute comebacks, and "Gekokujo" (when new underdog teams do the impossible by defeating prestigious teams), all create breathtaking excitement.  Sports Yukigassen® is a sport that you can enjoy simply by watching the game.   In addition, other fun events may be held during the tournament.   Please come and see the game!

Due to its universality and entry-level thrills, Sports Yukigassen® is spreading around the world from Japan!
On the next page, we will be discussing the history and rules of Sports Yukigassen®!
Learn More About Sports Yukigassen®