When, where, why do we play Sports Yukigassen®?
Sports Yukigassen® Without Snow
With the use of shelters, a court, and balls as an alternative to snowballs, we can play Sports Yukigassen® anywhere.   Sports Yukigassen can be played all year round because it doesn't require snow. Almost every month, tournaments are held all over Japan. We are looking forward to seeing you at the one near you!
In Various Places
Many teams practice indoors. Although it feels a little bit different from a practice on the snow, strategic tactics and gameplay elements always remain the same. Some tournaments are held indoors even as recreation and corporate training.
Tournaments are also held at parks. That way, people can play Sports Yukigassen® in a setting that feels more familiar. 
Even in non-snowy regions, we often prepare snowballs so that people who are not used to snow can also experience the fun of playing with it.
Sports Yukigassen® is also played at beaches in the summertime. It's a unique and fun contrast to playing it in the snow, so we highly recommend it as a beach activity as well.
In Various Settings
As a recreational activity, Sports Yukigassen® has been adopted by many schools and companies. Because it's safe and easy to play, it's an optimal sport for broadening relationships with team members. It also provides depth to those who are willing to invest their time and energy. In order to win a game and get the most out of their experience, players need to work as a team to formulate strategies, dividing roles, and communicate effectively with one another.
Sports Yukigassen® also encourages and motivates players to enhance communication and problem-solving skills. Due to this, it has been adapted as a part of training sessions by many companies and organizations for team-building exercises.
From elementary school to university, many student teams have been participating. Children who are not confident in their athletic skills can also play and have fun! Sports Yukigassen® encourages children to communicate with and respect each other, so it is an ideal sport as a school activity.  
Come Give It a Try!
Single visitors are also welcome! Why not join our team practice?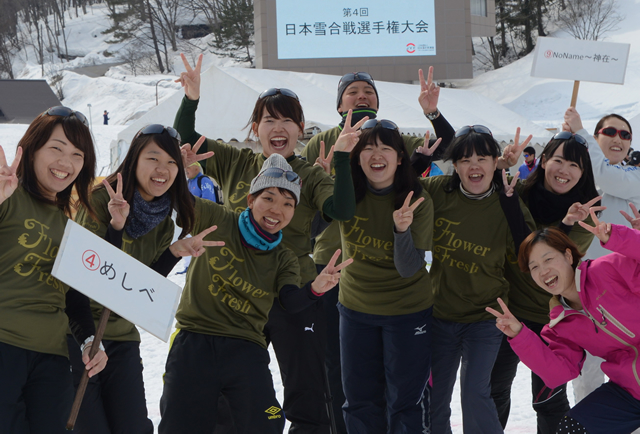 The Japan Yukigassen Federation® has been introducing Sports Yukigassen® teams to people who are interested in experiencing this new sport. Whether you're interested in participating, or if you just want to observe, we can help you find a Sports Yukigassen® team practice near you!
If you're interested in observing a practice or even participating in a game yourself, please feel free to contact us! All questions are also welcome.
Contact Us